<![if !vml]>
<![endif]>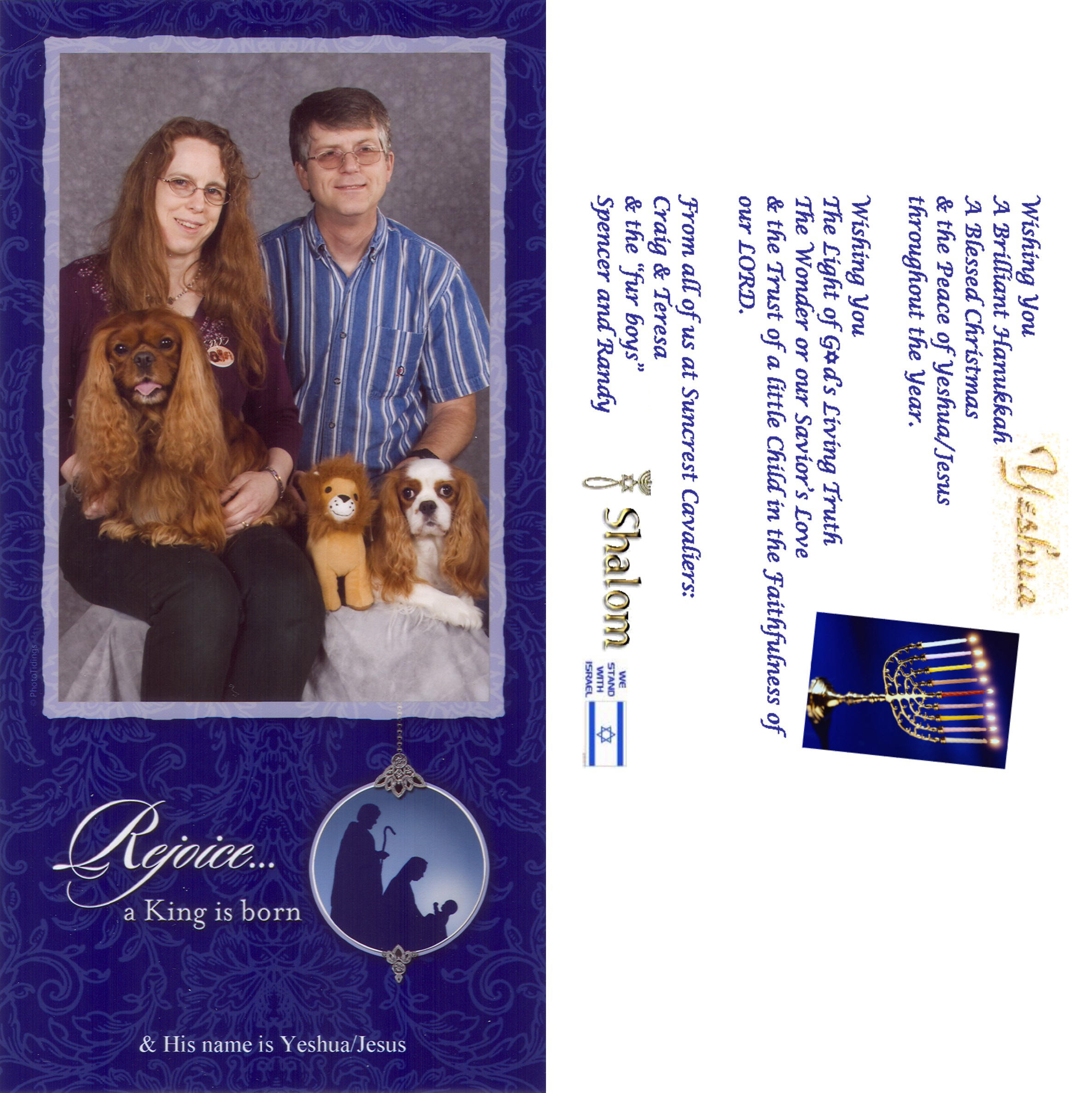 This is our 2007 Hanukkah/Christmas/New Years Card. The photo was taken in July 2007 at the Indianapolis CKCSC Show. Mummy says this is not a very good photo of daddy and her because they look tired and stressed, but it is only showing the truth (they are tired and stressed). It has been bit of a rough year for all of us.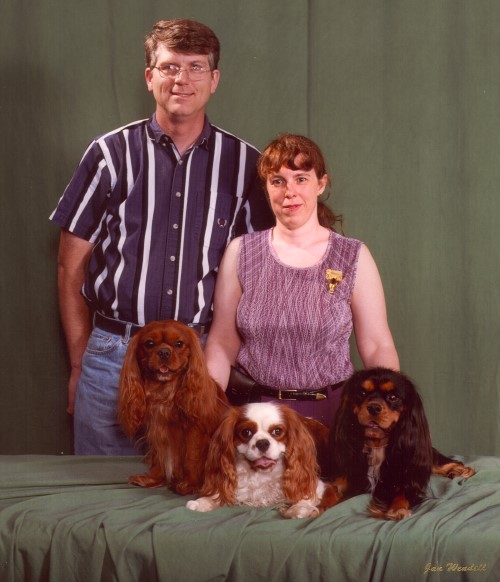 This is my daddy and mummy with me (Randy), Spencer, and Kody. This photo was taken in July of 2005. Kody now lives with a great family in northern Illinois.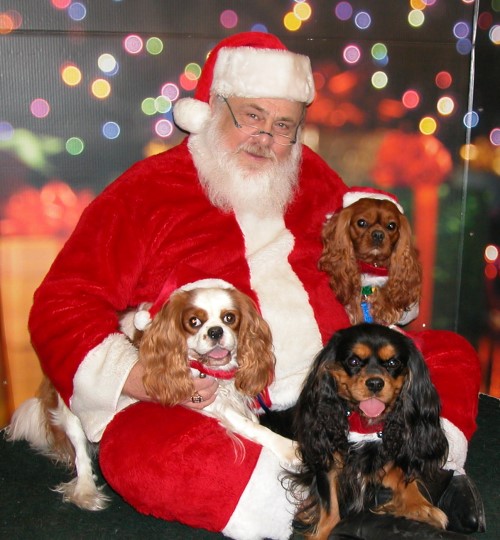 This is our Christmas 2004 picture with Santa. We went to the doggy fun store Petsmart and after we got our picture taken we had lots of fun riding around in a cart and meeting lots of people.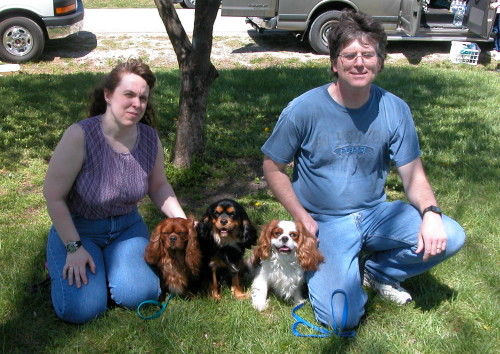 First is my mummy Teresa, then me Randy, then my younger brother Kody, then my older brother Spencer, then my daddy Craig. This photo was taken in April 2004.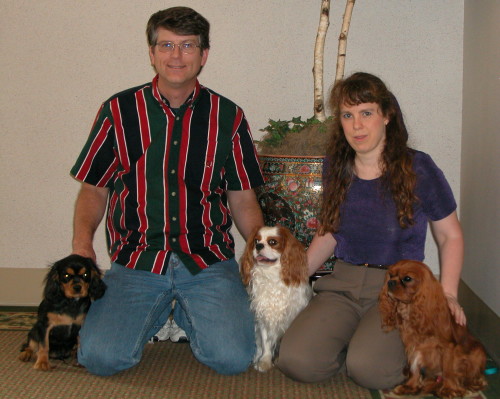 On the left is Kody, then Daddy, then Spencer, then mummy, then me. This photo was taken in July 2003.
My mummy also has a website. It is at www.suncrestcavaliers.com.
<![if !vml]>

<![endif]>
I have my very own email address.
To use any of these emails, remove the parenthesis and everything inside them - (removeme) - before you send the email.
.If you have any questions about Cavaliers or need to report a problem with my website, please
This Page Last updated on 1/29/08
This site is maintained and copyrighted © by Suncrest Cavaliers 2008.